As a real estate professional, even in good times you have a lot on your plate to deal with. But in a tough market like now in 2023, it could be even more difficult. Especially at a time when interest rates are high, inventory is low and prices are high, thus leading to a freeze in the market. Deals are hard to close as clients are merely playing the wait and watch game. The bottom line is that the real estate industry is fiercely competitive right now with too many entrepreneurs chasing too few clients.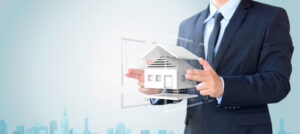 So to weather this storm and survive in a competitive market one needs to play smart; continue to pursue opportunities aggressively while cutting down on unnecessary costs. Also while you become more efficient with the time you may spend on each opportunity it should nevertheless not translate into reduced service levels, either. It also means that you should be able to reach out to prospective clients via the most cost effective means (digitally) possible to ensure that you have better chances to succeed.
That's why having a virtual assistant can be the ultimate support system for your real estate business.
Here are seven ways a virtual assistant can help you survive and thrive in the real estate industry.
Streamline Administrative Tasks: A virtual assistant can help you manage your day-to-day administrative tasks, such as scheduling appointments, managing your email, and keeping track of your to-do list. This frees up time for you to focus on more important aspects of your business, like building relationships with clients and closing deals faster.
Organize and Manage Leads: A virtual assistant can help you keep track of leads, including contact information, property preferences, and communication history. They can also help you reach out to leads, follow up on inquiries, and nurture relationships with potential clients. Persistence is much needed in a tough market.
Research and Marketing: A virtual assistant can help you research properties and keep you up-to-date on market trends. They can also assist with marketing and advertising efforts, such as creating digital flyers and social media posts.
Virtual Viewings: With more and more people working remotely and seeking virtual solutions, a virtual assistant can help you conduct virtual viewings. They can help set up and facilitate virtual tours, answer questions, and provide clients with additional information as per your needs.
Transaction Coordination: A virtual assistant can help you keep track of transactions, from contract to closing. They can help you manage deadlines, communicate with all parties involved, and ensure that everything runs smoothly.
Customer Service: A virtual assistant can also serve as a point of contact for your clients, answering questions, providing information, and ensuring that your clients are happy and satisfied.
Data Management: A virtual assistant can help you manage and organize your data, including property listings, client information, and transaction records. They can also help you analyze data and create reports to help you make informed decisions.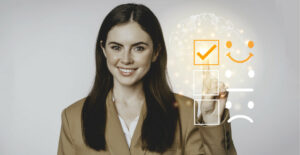 And the biggest differentiator in a tough economy can be cost. A Virtual Assistant from a leading global Virtual Assistance Service like GetFriday is definitely more affordable than a regular employee on hire. Plus it comes with the benefit of flexibility to hire for as many hours (Monthly Plans) as you would require or even go on a Pay-As-You-Go mode. Plus you can upgrade or downgrade your plans as per your needs.
In conclusion, a virtual assistant for business support can be a valuable asset for any real estate professional. By streamlining administrative tasks, organizing and managing leads, assisting with marketing and research, facilitating virtual viewings, coordinating transactions, providing customer service, and managing data, a virtual assistant can help your real estate business thrive. So, if you're looking for an ultimate support system to thrive in a tough economy, then consider hiring a business virtual assistant today.