As the saying goes, even a second is precious for a busy person and saving a whole 60 minutes is equivalent to striking a pot of gold. To have 60 whole minutes of your life back, could mean spending more time with your family, catching that movie you wanted to watch at the theater, jogging with your pet, Bruno at the beach, relaxing at the spa or just unwinding on the couch. To assist you all your business, personal and administrative requirements, GetFriday's Virtual Assistants can help offload your work while you catch that much needed break for yourself.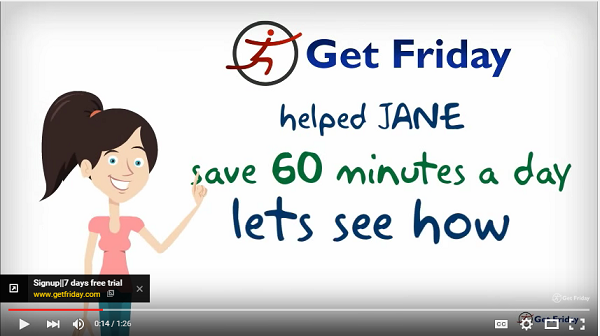 GetFriday has now come up with a series of 'Save 60 Minutes A Day' videos for you, capturing the very essence of how our virtual assistance services could help a client offload tasks and make a difference in his/her life in the process. The first of these videos, titled 'Meet Jane', is about a working mother of two, who is also an entrepreneur of a successful e-commerce store. Not being able to strike a balance in her work and personal life, Jane gets really flustered, but manages to change her life for the better by hiring a GetFriday Virtual Assistant! Her virtual assistant helps her by saving 60 minutes of her day everyday, by handling all her e-commerce back-end work for her, while she finally gets to spend some quality time with her kids!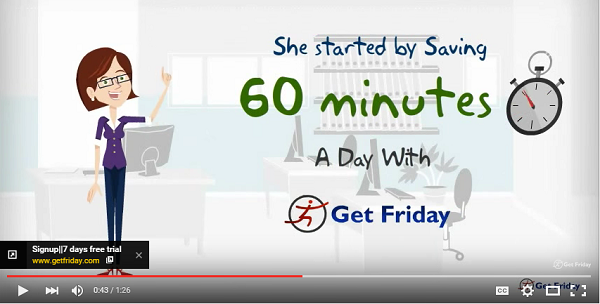 We are going to have a lot more videos in the 'Save 60 Minutes A Day Series', so, stay tuned for more updates!