At GetFriday, one in five inquiries is about lead generation. Entrepreneurs and business owners are always seeking ways to generate leads. It could be perplexing to go through this phase of marketing operations. Though this sounds like the simplest of things in a business, this could in fact, be tricky to handle. A constant doubt lingers about the success of efforts and money being spent on lead generation activities.
Click on the image below to see this blog in SlideShare presentation format.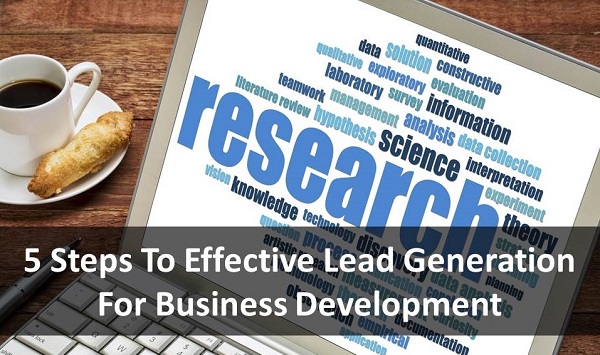 GetFriday has been assisting businesses for over 10 years now and we have seen our fair share of lead generation tasks that we have done for our clients – mostly small business owners. From our experiences with lead generation, here we list a few facts –
Define Your Target Customers
To begin with, you may ask is this not common sense? How is it even possible to generate a list without defining your target customers? Well yes, it is true most business owners define their target customers at the outset, but there are some who don't. For instance, the common mistakes that could take place are – you may have asked for business development manager but instead, received an application from a marketing manager. The list may not distinguish the difference. Or instead of listing all dental surgeons in your area, you may have listed all the general surgeons in your area.
Defining the target customer while generating leads must include a clear point-wise description of leads required and a list of points that state "don'ts". A list with email address generic to firms eg: info@useless.com will not serve any purpose for you. Ensure you give clear instructions to search for alternate contact points. A good and clear definition of leads would look something like this –
1. Law firms within radius of 100 km of Greenville
2. Law firms must have employee strength of 10 – 15 people.
3. 1st preferred contact point is senior attorney.
4. 2nd preferred contact is junior attorney.
5. 3rd preferred contact is procurement officer.
It Is A Hard-Work To Collect These Lists – Gather The Right Tools
GetFriday has been in this business for 10 years now. And we can vouch that lead generation is hard work. But there are smart ways to handle this. There are ways through which, one can verify email addresses collected and tools that can help verify zip code authenticity. Databases could also be carefully mined for lists and tools like MS Excel can be employed to predict and source the most probable email ids.
In case you delve into this without experience, you will surely learn it over time. But the cost of expensive time spent on this activity will not be worthwhile for your business. Instead, you would be doing a better job designing the marketing campaign details and fixing the operations for new customers that could be acquired through these lists.
Is It Possible To Buy Your Way Through?
Yes, you could buy your way through. If your business is a B2B, then you are lucky. The list may after all work. But if your list is B2C then you could end up annoying a lot of unknown people. All it does is exasperate people for having received one more mail from you, trying to sell something.
If you are a business owner, you might relate to the analogy we have used here. How do you feel when you receive another mail about "best SEO service" or to source your products from some rural province in China? You would probably hire a virtual assistant right away to delete those e-mails even before you see them. Some GetFriday clients actually hire us for this! To delete those annoying, spam mails.
So, why would the recipients of your mailing list feel any different? It fits Albert Einstein's definition for insanity "doing the same thing again and again expecting a different result".
Generate A Long List
It is mandatory that you generate a long list. The longer the prospect client's list, the better the chances of success. Let us explain.
Email campaigns and social media campaigns are about reaching your target audience at the right moment with the right offer. You can get your product offering right, but cannot predict the right moment. For example how do you predict the need for "buying shoes" or "buying handbags"? It is true there are seasonal increases in the sales of products. An example would be table ware sales before thanksgiving as people prepare to entertain family and friends. But the right moment cannot be predicted for most products and services.
A larger leads/email list could increase chances of success by increasing the probability of reaching the right people at the right moment.
Hire Virtual Assistants To Do The Work
If you are a business owner or entrepreneur attempting to research and generate leads, the cost of lost time will be much higher for you. It is better to hire professionals to do this work. In case you still feel you must do it yourself, spend at least 10 minutes listening to this podcast "9 habits to stop now", by Tim Ferris –http://fourhourworkweek.com/2014/06/16/not-to-do-lists-drugs-and-other-productivity-tricks/ .