You create landing pages either for products that are tangible such as electronic items, tyres or cars OR a service, that is intangible in nature such as home maintenance, a teaching course OR a combination of both products and services. But few things remain the same when it comes to creating an excellent and effective landing page.
We,at GetFriday, have years of experience in creating landing pages through personal experimentation, creativity and, data-based analysis. We have put together important pointers for you to work with and follow whenever you are creating a landing page. Given below is the step-by-step guide to create an effective landing page.
Step 1: Optimize Your Landing Page For The Keywords
There are 3 main ways through which a company can try to reach out to their target audience –
Search Ads (on Google or any other search media)
Display Ads (on Google, social media sites or print media), and
Mailers (direct mails to list of prospect clients)
Keyword optimization on a landing page is particularly important when you are spending on search ads. Every search ad is targeted toward a particular set of keywords that are relevant to the product or service you are offering. Search ad descriptions should contain that particular keyword for high quality score of the ads (so that you would pay less per click). Also, the keywords targeted for the ads must be present on the landing page to increase the relevancy and churn out a high quality score.
Descriptions of the product or services should contain the keywords targeted for the search ads. This will help decrease the cost of running such search ads and also, increase the rank of your ads when compared to the ads of competitors. You should always keep searching for new keywords and eliminate those keywords (that are not necessary) on a regular basis for better results. The new, targeted keywords should also be mentioned in the landing page for better relevancy.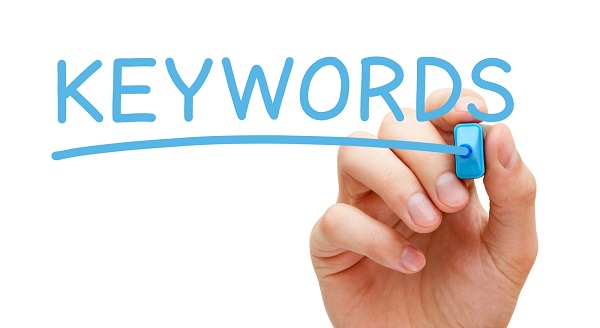 Suppose you are running an e-store for footwear and you want to target the keyword "Puma running shoes". The landing page created for the this particular keyword, where the visitor is directed to after clicking on the ad should ideally have 'Puma running shoes' listings and should include the keyword, "running shoes" in the description as well.
Step 2: Invest Time In Design Of Your Landing Page
Display ads and mailers that are used to reach out to your target audience include visuals and graphics. You can select a theme with different color combinations, images, and dabble with the appearance of your landing page, depending on the concept. Just make sure that your landing page has a similar theme to the ones used in you display ads and mailers. This will help visitors in connecting with the brand as they would have already seen the display of your landing page on the ad or the mailer. If the visuals on the landing page are not appropriate or don't go with the theme, visitors could get confused and might find website navigation cumbersome.
Step 3: Educate Your Audience About Your Offering
Don't just start selling your product or service from the first sentence on your landing page. On the first slider or home screen, educate your audience about your product or service. Use images and visuals to illustrate your offerings. Explain in detail about how your offerings can help the visitors in their businesses or personal lives.
If you are selling a product, reserve a section on the page to explain how your product works and what it entails. Provide a description with clear images and videos. Let the visitors understand your product before investing in it. Keep the language simple, so that your content can be understood even by a layman.
If you are a service provider, explain to your visitors what they are going to get out of this relationship. Let them get a feel of your services on the landing page itself.
If there is a video tutorial about how your product or service works, include the video or the display description in the "How It Works"section.
Step 4: Give Importance To Testimonials
You can try convincing just about everyone who visits your e-store to buy your product or try out your services, but in the end, word of mouth promotions always play the final and the most important role in a consumer's decision making process. The stronger the word of mouth, the higher the chances of getting more customers. Therefore, it is important that you give client testimonials the attention that they truly deserve. If you don't have good testimonials to show to your prospects on the landing page, you are losing out on credibility. Invest some time on collecting good and convincing testimonials from your happy and loyal customers. Display your testimonials in a manner that is both, readable and understandable.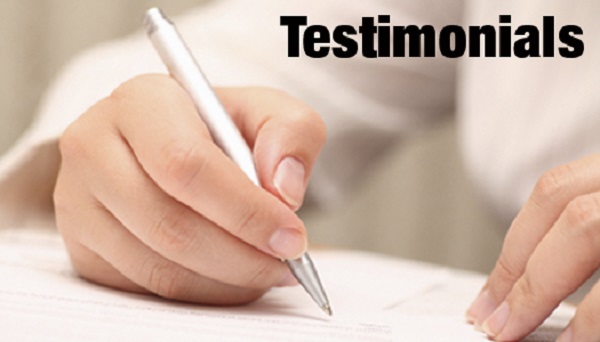 Step 5: Attract With Call Of Action Buttons
Your 'call of action' buttons will differ according to your offerings. If you are an e-commerce website, your call of action button would be "Buy Now" or "Move to Cart". If you are a service provider like SAS or Cloud services that needs to be subscribed to every month, your call of action button would be "Apply Now" or "Sign Up". These 'call of action' buttons should be placed prominently on your page to attract your target audience. Taking these steps will only ensure that you close the deal faster by converting your prospects into 'clients'. Pay special attention to this.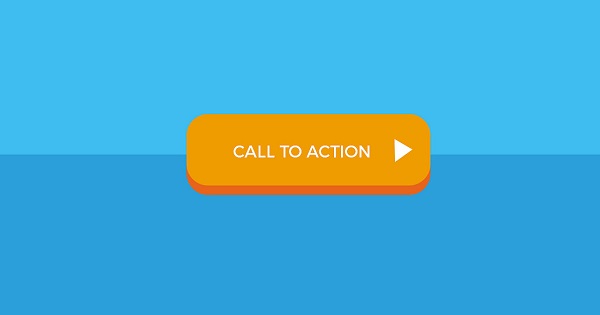 You are spending huge sums of money to draw prospects onto your landing page. Treat your landing page like a store wherein you have to convince every visitor to buy your product and wield your power to convince the visitor to press the 'call of action' button. This concept was very appropriately explained by Alec Baldwin in his famous speech "Always Be Closing", in the movie, "Glengarry Glen Ross". Of course, the speech was focused on product sales and on people who were involved with direct sales. But if you pay attention to the speech, the concept can be applied to a landing page as well.
Step 6: Place Phone Number And Email IDs Judiciary
If 'Call of action' buttons for converting prospects into clients is a must, then phone numbers and sales/support email IDs on the landing page should be there without fail. Phone numbers, email IDs and contact details prove a company's authenticity and instill trust in the minds of consumers.
The contact details should be clearly visible and demarcated for visitors to see. Placements of important features such as these should ideally be on the header of a landing page and clear enough for visitors to see at a first glance.
Step 7: Keep The Enquiry/Contact Form Short
Although the primary objective of a landing page is to sell your product/service on the page itself, it doesn't mean that you should overlook the importance of secondary objectives. If a visitor is not buying your product/service then and there, but seems interested, then that visitor is a 'lead'. You can't afford to let go of any potential lead just because you have irritated your lead with a long and boring enquiry/contact form that takes years to fill. You just need the name, email address and at the most; phone number details of the lead, to contact them in the future for a sales pitch. Don't put unnecessary fields in the enquiry form. Keep it short, simple and concise.
Step 8: Make Your Landing Page Mobile-Friendly
When the landing page is in it's 'development' stages, don't forget to make the page "mobile-friendly". It is easy to create a mobile-friendly landing page from the start rather than invest more time at a later stage. Your audience is always on the move and the accelerated evolution of smartphones has made the mobile phones mini computers. This is why we see people browsing for everything on the mobile all the time. Your target audience will behave no different.
All these factors are important to create a mobile-friendly landing page. Also, Google has recently changed it's algorithm to calculate the quality score of webpages. Google has clearly defined that they are going to penalize the websites and landing pages that are not mobile-friendly, in terms of ranking. So, save yourself the trouble, make it easier for your audience to browse through your landing page, and pay less for every click through Google (because of high quality score of your mobile-friendly landing page).
Step 9: Keep The Landing Page Simple
Keep your landing page simple and easy to browse through. Do not confuse your prospect with too much information and with bad placements on the landing page. Do not create too many pages of the landing page. Keep all related information on a single page and try to convert the prospect into a customer. Do not place unnecessary tabs (like the login button) on the landing page which can take the visitor away from the landing page (as it would hinder the analytics). There is a difference between a microsite and a landing page, and your visitors would expect you to understand that.
Treat your landing page as a store and each visitor as a person who can pay you dollars for your products/services if you pay some attention towards their behavior. Only a single landing page is not enough for everything that you do and put up for offer. Pull the benefits out of analytics and adapt to the changing audience. A landing page is an investment that requires constant efforts for its upkeep, after which, you will surely reap benefits.
If you are not sure about spending a lot of time on designing your landing page, hire a team of able professionals who will help you design it right from the get-go. GetFriday has a dedicated pool of professionals with years of experience in all activities related to the creation and management of landing pages. Hire GetFriday virtual assistants for all your online activities and focus on developing your business.