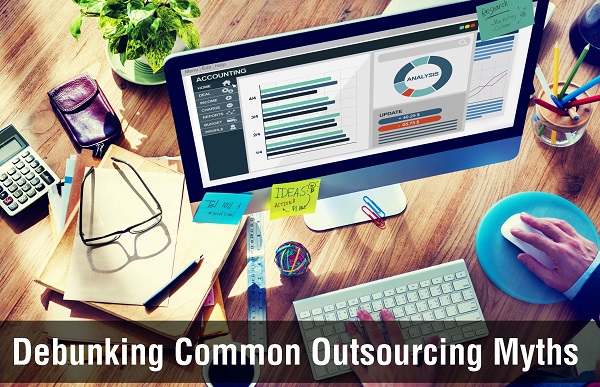 When you consider outsourcing, it means that you ideally want to avoid undertaking peripheral company functions on your own. Outsourcing has long been a strategic business practice and is a way of reorganizing or relocating a part of a company's functions to a 3rd party, to boost productivity and improve business functions. Despite the numerous benefits that outsourcing can bring to the table, many first-timers or companies remain oblivious to the obvious and prefer handling all functions in-house due to the many myths and misconceptions associated with outsourcing. Through this post, we aim to debunk the 6 most prevalent outsourcing myths and unveil the realities.
Myth #1

– The Main Incentive For Companies To Outsource Are Reduced Costs

Fact #1 – Companies Outsource For Other Reasons Than reducing Costs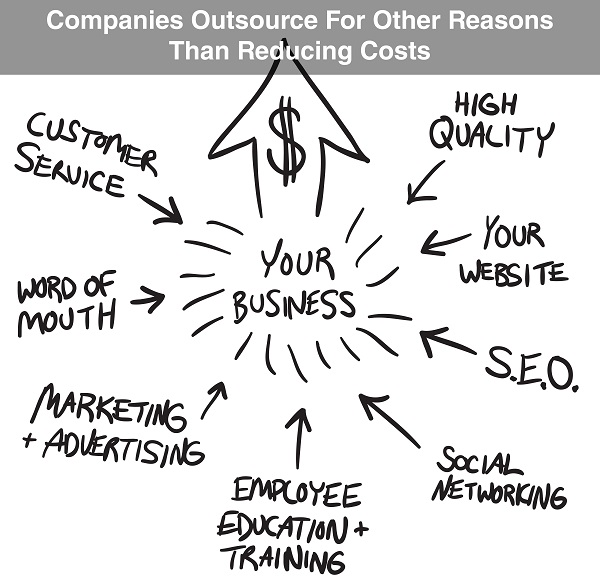 For a very long time, companies outsourced because they believed that it would help reduce costs. Due to the mismatch in expectations and reality, the motives behind outsourcing has also evolved over time. Reduced costs may be 'one' of the incentives to outsource a function but definitely not the main reason anymore. Rather, the quality of the services provided and the quick access to specialist service providers who can complete a job in a much more efficient manner than an in-house employee, have become some of the major impetuses to outsource. Let's face it. If your company is not very proficient with SEO, chances are that an outsourcing partner that has a specialist team for SEO, can generate quicker results for your company and work more efficiently.
Myth #2

– There Will Be Cultural & Language Disparities

Fact #2 – Outsourcing Companies Are Trained To Handle Cross-Cultural Exchange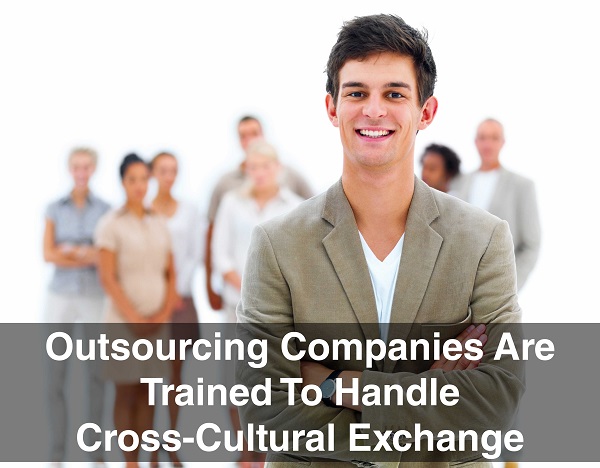 Apart from being just a myth, cultural and language disparities are also some of the greatest fears for first-time outsourcers. The fear being, that cultural and language barriers can pose obstacles during the process of exchanging vital information. However, it is safe to say that this is just a misconception. Most outsourcing companies hire qualified professionals that are experienced in cross-cultural exchange and are proficient with multiple languages, including English. India, Russia and Philippines are at the top of the league when it comes to deploying professional customer support teams who are both, fluent and familiar with multiple cultures and the English language.
Myth #3

– Clients Have No Control Once The Job Is Outsourced

Fact #3 – You Have As Much Control As You Would With An In-House Team!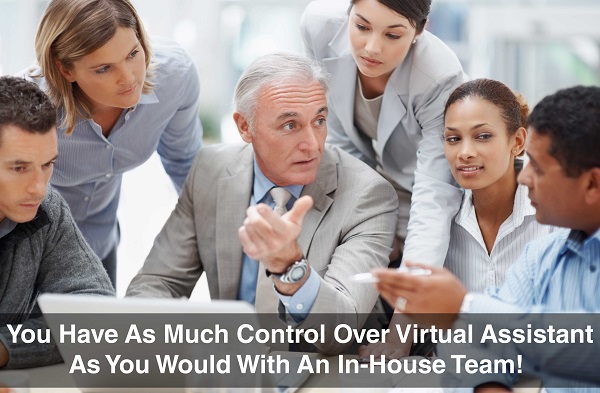 This is one of the most prevalent outsourcing myths and is not as difficult to manage as most companies or people would like to believe. With check-points and methodologies established with the outsourcer, you can offer your suggestions, tested practices, sample frameworks and carry out regular checks on the progress of the job being done once you have outsourced a task. Frequent information-exchange and communication is a necessity and the more you exert control over an outsourcing company, the better your results and your personal virtual assistants' efficiency. By providing feedback, you will not only be encouraging your virtual assistant to do better, but you will also be establishing a great working relationship.
Myth #4

– Outsourcing Is For The Big Companies

Fact #4 – Small Business Enterprises Have Benefited More With Outsourcing In The Recent Past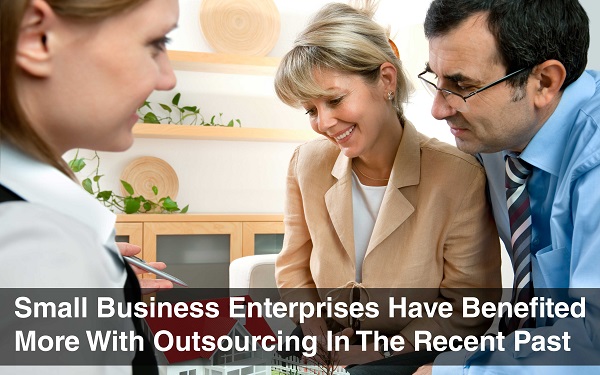 No one can take away the fact that large enterprises have made the best use of outsourcing in the past, but let's not forget the scale on which these big companies outsourced. The decision to outsource nowadays is supported by different reasons for different companies and in the case of start-ups, they are driven to outsource because of the countless benefits. More small businesses are taking to outsourcing today to add value, know-how and experience to their business functions. It is all the more important for small businesses to focus on their core functions and grow their business rather than spend all their valuable time on laborious jobs that can be handled by professionals. An advantage in today's time and age is that many outsourcers offer customized packages or prefer working for small business enterprises. Look out for these specific outsourcing companies or virtual assistance companies if you run a small business enterprise.
6 ACTIVITIES TO GROW YOUR BUSINESS
Myth #5

– Outsourcing Is Risky

Fact #5 – Your Thinking Is Risky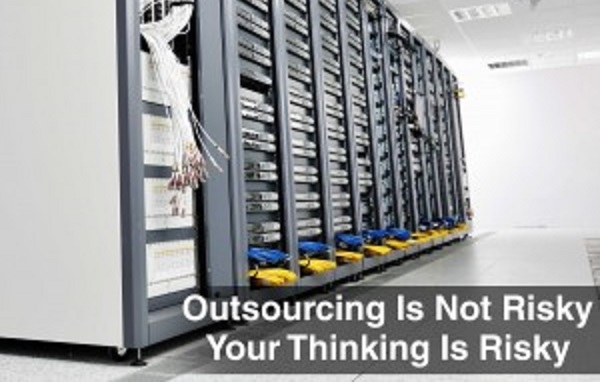 Sometimes it's your thinking that can be risky and can stop you from taking the right step for your business. You may believe that handling all the functions in-house will save your company from a number of risks. Though this may be true to a marginal degree, there are a number of companies who were responsible for their own downfall due to colossal data exposure and inadequate, in-house security measures in the past.
Outsourcing companies on the other hand, have only grown and made their security policies more stringent. Experienced outsourcing providers and virtual assistant companies have always understood the importance of data security and these practices have always been treated with the highest priority. Routine measures such as encrypted data, superior firewalls, stringent work policies and NDA's are some of the many measures that are given precedence when dealing with clients, sensitive data and their tasks. Outsourcing is an extremely safe practice provided you do your homework and choose the right company to work with.
Myth #6

– Outsourcing And Offshoring Are The Same

Fact #6 – No, They Are NOT!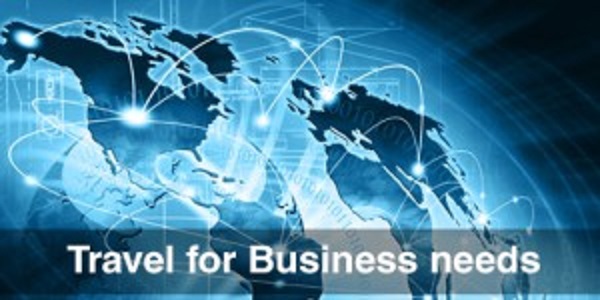 You may have noticed that 'outsourcing' and 'offshoring' are interchangeably used, but they are definitely not the same. Outsourcing involves paying a 3rd party or a virtual assistance company to complete your work for you. Offshoring on the other hand, means relocating or moving your business efforts wholly to another country, instead of just hiring a company to handle key components of your business. Though the differences may seem negligible, there is in fact, a huge difference between the two terminologies.