It is not always you meet someone, who likes to carry their office wherever they go. This is precisely how digital nomads lives their life – out of the suitcase.
They are the people who are following their dreams by pushing themselves outside their comfort zone, who go alone for long periods focusing on their goals; making friends with strangers, building connections and network at every opportunity.
This lifestyle requires one to put up with foreign cuisines, unavailability or bad connectivity with the internet, coping with culture and customs of a foreign land. All of this comes as a baggage for a digital nomad.
So, it is important for a digital nomad to be self-driven and disciplined. Now for a person who has chosen this way of life, it becomes equally important that he/she builds a support network.
It is better if such help comes from a professional source, say a company that has enough experience in handling remotely located clients. From the below-given infographics you will get an idea on how GetFriday helps digital nomads. We have handled all the tasks from logistics to content management and much more.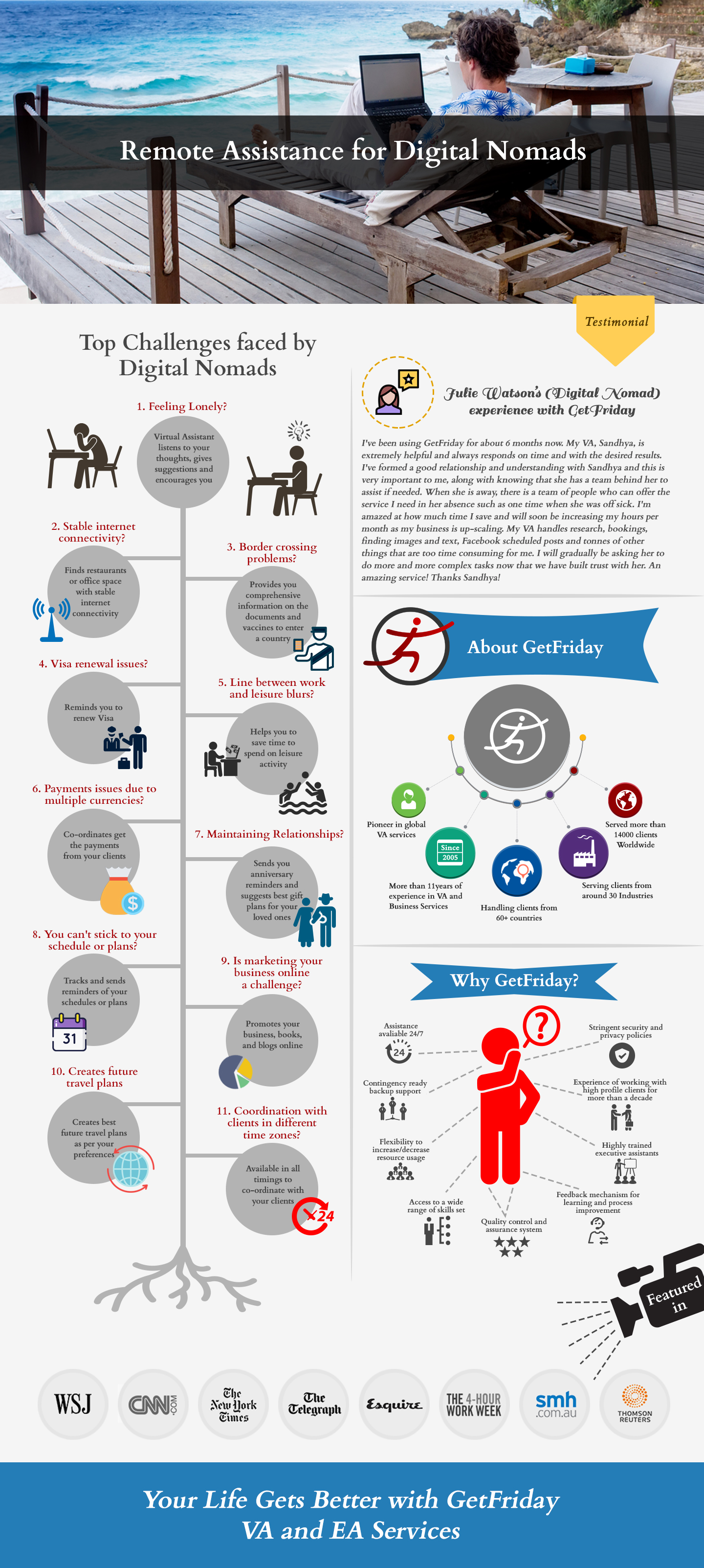 Are you a digital nomad who is location independent, loves to travel and looks for opportunities to start business on less investment?
Then GetFriday can be your best choice to save time, enjoy life and to stay in touch with family and business partners.
GetFriday simplifies and makes a digital nomad's life more manageable and satisfying.