"Whether it is a blog or an e-commerce store, at the end of the day, it is the traffic that drives online business." -Unknown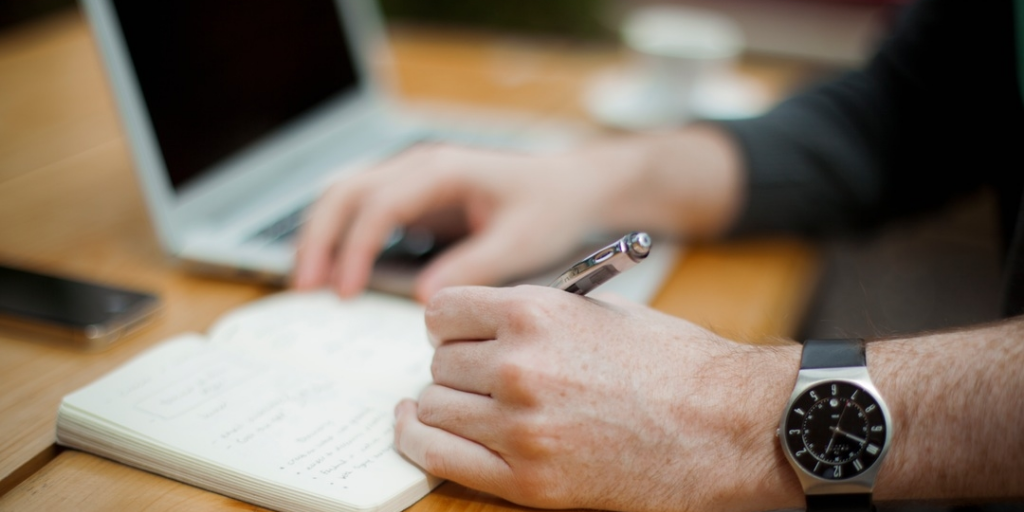 A blog is a marketing tool that you can play around with, test and adapt to suit your needs and measure for effectiveness, as you go along, just like any other form of marketing. If you have a small business which plans to reach out to its audience using a blog, it is a good time to think whether you want to do it yourself or want to hand it over to someone, while you engage yourself in a supervisory role. There could be many reasons, why you would want to assign the responsibility of blog writing to someone else:
It could be that your writing skills are just above average and you want some one better than you to manage it.
Your writing skills are good, but the time factor does not permit you to devote the amount of time required to churn out a decent blog.
It is cumbersome for you at this point of time to do all the research. So it is prudent to hire someone to do research and blog as well.
As said above, the intention behind writing the blog is to attract more traffic to your website. In such a case you have to make an important decision to make sure the blog ticks. These are some of the important pointers you might want to adhere to while selecting the blogger:
Your rapport with your readers
It is possible that over the years you have created a credible following for your blog among your readers. And as your business has scaled up, time has become a precious and a limited resource for you. In such a context you would want to think twice before you outsource your blog writing. The option available before you could be to reduce the number of posts of your blog. But, this could result in a loss of some of your readers. In such a scenario, it is better to hire a blog writer and weather the storm of losing some readers. And you would see, things stabilizing after a certain period of time. Overall, it is about you posting good content on the blog. As long as the content is good, your readers will hang in there, without bidding goodbye.
The Type of Blogger
You are entrusting your business reputation with the blogger, when you make the choice of hiring someone from outside for your website. It becomes equally important to see whether:
a. The blogger has similar personality traits as yours
b. His/ her writing style is in sync with yours
c. The writing style fits the brand
d. The blogger has knowledge of the job
You are looking at someone, who can take it one notch up and enhance your reputation. The person needs to fire up your reader's imagination and get them to talk about your business. By doing so, it leaves you with additional time on your hands and lets you focus on streamlining your business.
Blog Marketing
It becomes very obvious that the time you save from assigning your blog to someone outside, can be used by you in doing other strategic activities for your business. While the blogger can help you in blog marketing, it is seen that Google places special emphasis on good content. By hiring a blogger from outside who is proficient in SEO, your website will achieve a higher page rank on Google. This would apparently invite more traffic to your website than before.
Fresh Perspective
As a business owner, there are times when you could become oblivious to certain aspects of the business. These can be termed as blind spots, which get overlooked most times. However, getting help from outside brings in a fresh pair of eyes and perspective to the business because the outside blogger would associate with the brand differently than you. The fresh view can help bring out never before heard stories about your brand, which could popularise your brand. In due course of time, you will learn to appreciate and associate yourself with this fresh perspective.
Access to Updated Knowledge
This luxury of having a blogger from outside means you are dealing with a professional. Since his/her profession calls for updating knowledge every now and then, it comes by default that the blogs he/she writes is always up to date on knowledge and happenings in the stipulated domain. The final deliverable that you come across would always be updated on SEO, content standards and the trends in the industry.
Poorly written Posts Hurt Your Brand
In a world where Google ranking is very important it becomes tremendously important that your blog is well written. Google's page ranking algorithm is seen to be positively inclined towards high quality content. Else, there are chances that a blog with grammatical errors and spammy links is not going to get you a higher page rank. There needs to be consistent effort from your side to succeed at Google page rank, every time you post a blog. A professional can bring about the consistency, then it is a good idea to assign your blog writing to some one outside the company.
You could also hire a virtual assistant (VA) from GetFriday to write a blog and keep yourself free to do other things, which would help your business in the longer run. You can also hire a freelancer from Hubstaff Talent.Your brand and its growth among other blogs can be completely taken over by the VA, while you provide the macro view on how the blog post must be managed.