A post from GetFriday after a long pause. Been busy with too many things (like launching a new business idea for the Indian market). My apologies. Our client and old friend, Norman Wilson sent us some of his task suggestions, out-of-the-box ideas that can only come from someone like him. I hope this will prompt some of our clients to get little more adventurous in terms of their goals with GetFriday. Here we go, hope you like them!
Norman Wilson's Task Suggestions
Toy Boat Construction Manual by Akhil Chalil
In April of this year, I introduced my project Virtual Assistance here on the Get Friday blog. In that post I outlined my approach to engaging with Get Friday, which prioritized artistic, ethical, and intellectual value over economic value. In forgoing a profitable engagement for myself with the service, Akhil and I were able to peel back the corporate veneer, revealing limitations, histories, networks, power, and desire by making toy boats, construction manuals, a video about the best fighter jet in the world, PowerPoint performances, international mailings, pulse rate tests, Excel graphs, office installations, and more.
Akhil has left the company and I am no longer an active Get Friday client. Though I'm grateful for what we learned and accomplished with the project, there are still a bunch of ideas for tasks (some more feasible than others) that were never actualized. In publishing them here on the Get Friday blog, my hope is that others will be inspired to take up my approach and start their own versions of Virtual Assistance.
*Note: Get Friday "assistants" will be referred to as "coworkers."
-Ask your coworker what their favorite recreational activity is. For instance, jet skiing. Assign your coworker a task in which ride around on a rented jet ski paid for by you (on a credit card). Also hire a videographer to shoot a video of your coworker riding the jet ski. Make an account on a stock media marketplace and upload the jet skiing clips to the stock media marketplace. Title these clips "Young Indian Professional rides jet ski." When the clips have made enough money to pay off the original jet ski rental and the videographer, plus another jet ski rental, this time with the full-insurance package, send your assistant on another jet-ski adventure with a hired videographer. This time ask your assistant to set off the jet ski, jammed in full-throttle, towards a pile of rocks. Upload this exploding jet ski footage to a stock media marketplace, and when it has generated enough money to buy a custom finish jet ski, buy Get Friday a company jet ski.
-Ask your coworker to call a friend who works in an Indian call center that provides outsourced customer support for an American company. Just to chat.
-Imagine and draw each other's respective work spaces. Mail your drawings to each other.
-Make an animated e-card for your coworker, but email it to yourself. Then print it out frame by frame, and send it to your coworker as a FAX. In the FAX cover letter, state that you would like the hard copy scanned, turned back into an animation, and archived in your client file.
-Ask you coworker to go on a freestyle web surfing adventure and to document any locative advertising they witnesses.
-Ask your coworker to collect objects, materials, and samples from their local environment that have become internet and computing metaphors – window, folder, file, server, superhighway, shopping cart, traffic, trojan horse, spider, virus, worm, web, packet, page, desktop, attachment, stream, chain, link, spam, junk, net, board, paste, copy, etc. Have them mail you as many of these objects as possible.
-Call your coworker from your office water cooler. If you don't work in an office, call your coworker from a display water cooler at Office Max. Ask your coworker to stand near the water cooler at the Get Friday office, and then ask them what they did last weekend.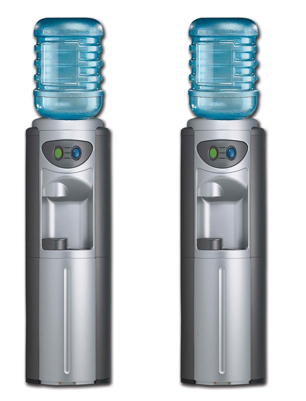 -Order your coworker and their team a pizza from Dominos in India, and then order yourself an identical pizza from Dominos in your country. Eat simultaneously.
-Ask your coworker to send you a favorite picture of themselves. Commission a painting from www.yourartnow.com of you and your coworker jet skiing through the internet. If Your Art Now asks what the internet looks like, tell that the painter should decide.
-Hire additional virtual assistants from companies such as Brickwork, Bpovia, Ask Sunday, and Outsorcerer. Initiate an online political think tank with the goal of establishing a virtual nation state. Codevelop a currency, a flag, a constitution, an anthem, speeches, ID cards, ideas for social welfare programs, and more for this international organization. Online performances of this nation state, such as conferences and the inauguration ceremony, can be shared live online.
-Send your virtual assistant a survey for ranking you and your relationship.