Back after a longish break due to getting too busy with incubating a new startup idea within our business. Getting from the germination of a new idea to a proof of concept or roll out out stage is certainly the most challenging phase. Especially because the torque required to start something from a state of inertia is obviously the biggest. But that is just the beginning of tighter days ahead. As with every new idea, there is a huge adrenaline rush and the thrill of waking up to something new while running an obstacle race against time, to get things started. All part of the game.
So when I had a client of ours send us a guest post for the blog, I was more than thrilled. Our guest Christian Hollingsworth, a smart boy entrepreneur and now an ambitious young digital marketing consultant commands a twitter following in excess of 170k and that's no mean feat. He is a guy who knows his stuff when it comes to digital marketing. So here we go.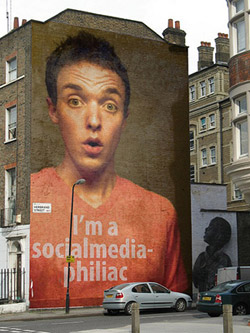 My GetFriday Experiences
Working with GetFriday has been nothing but pleasure.
For months, if not years, I've read about many online professionals who have had great success in outsourcing a portion of their work to virtual assistants. It seemed to be the very last post I read about virtual assistants, which finally tipped the scales.
Preparing For the "Virtual Assistant" Jump
For most people, there are areas of concern before making the jump into hiring a virtual assistant.

Many people wonder, "Should I trust a virtual assistant? Will they be able to handle everything I give to them? Is it worth it?"
As with all new ventures, there's a certain degree of trial, error, and testing. It's important to keep the communication lines clear when working with your virtual assistant, otherwise, the channels could become quickly cloudy.
Let them know what you expect from them, be clear in dictating tasks, and track their growth and progress.
I've found that it takes time getting used to working with a virtual assistant. One area, in particular, is continually finding those tasks that you're able to outsource.
I always enjoy asking myself the question, "Would my assistant be able to handle this task, and allow me to free up more time?"
What tasks do I outsource?

After doing some research, I found GetFriday to be the virtual assisting company that would best fit my needs. I noticed they offered completion of web design, blogging, and administrative tasks.
Now, as I sit here writing about my few months with GetFriday, I smile. Here are just some of the tasks I've already been able to assign to Muzamil, who is my wonderful administrative assistant.
Daily the spam emails that come to my inbox are combed through, non-spam emails are saved, and the rest deleted.
On a daily basis Muzamil prepares an email with the top five blog posts from the day within the business, social media, and technology industries. I'm able to click through, use the ones I want to share, and stay updated on the latest happenings I need to be aware of.
Calls are made to people whom I need information from.
Appointments are scheduled.
Emails sent with my media kit to potential clients.
Muzamil is my main administrative assistant. I'm able to forward him any blogging or web design related tasks that need completion, and he is sure to organize a team of individuals who are prepared and skilled enough to complete the task.
Blog post research.
A healthy dose of motivation. I know that if I'm not feeling particularly motivated one day, Muzamil will be on my case, asking what's needed next. This is a great benefit to me as a self-employed individual, as I know Muzamil is sure to check on me daily.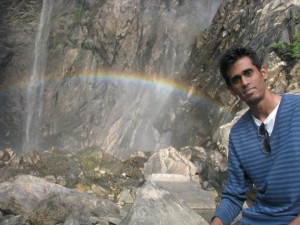 As you can see, after only a few months I've been able to outsource quite a few tasks to GetFriday. I know that as this year develops, the tasks I outsource will be even more, and the accomplishments greater.
The services provided by GetFriday cost little, are of supreme quality, and free my time for the tasks that only I'm able to complete for clients. It's a win all around.
That's one smart young man helping another one, across the globe. Thanks, Christian and Muzamil for this one.
Sunder P

——–
About Christian Hollingsworth: Christian is a digital marketing consultant, blogger, entrepreneur, and recording artist. He makes money online and teaches others how to do the same.
Image copyright: SmartBoyDesigns and Muzamil