Julia Brown (name changed), a successful doctor and founder of an scientific event hosting firm, found her business in trouble when Britain voted to exit EU in June 2016. Suddenly, she saw a huge dip in signups for the events she hosts. There was a sense of procrastination from the sponsors because of the uncertain market sentiments. Moreover, the trend seemed like it would continue for the next one year at least.
In these troubled times, when she is expecting a reduction in work for her employees, one way to reduce costs and save her business is to downsize. Generally, while deciding on large scale layoffs, employers are faced with questions like how to ask employees to leave, how to manage the exit, and how to decide whom to retain and whom to hand the pink slip over to? All these questions, in themselves, are enough to give any business owner sleepless nights; dealing with reduced business just makes it even worse.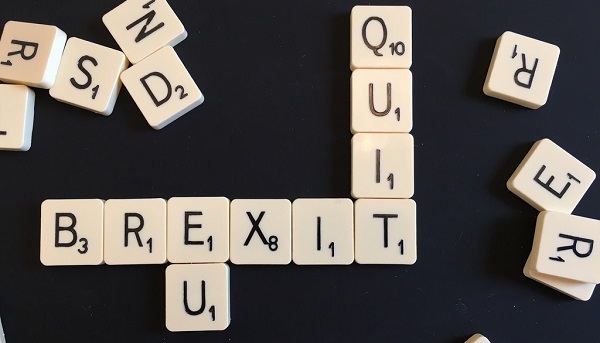 Thankfully for Julia, she had acted smart a few years back when she began to outsource her repetitive, non-core activities to a highly effective virtual assistant firm 'GetFriday' in India. She did not have to worry about the negative effects of downsizing; instead she could focus on her business. All she had to do was send an e-mail to GetFriday about her decision to reduce usage hours and it was done. NO Hassle, NO overthinking..!! Now she will be using 120 hours of GetFriday's assistants every month till the uncertainty surrounding small businesses in UK fades away.
She was, earlier, utilizing 250 hours of GetFriday's assistant's time per month for her business activities. GetFriday provided her, the flexibility to upgrade or downgrade the usage without any hassle and with the assurance of availability of skilled resources whenever she requires. Julia is willing to upgrade her plan with GetFriday once her business picks up pace.
Katie Green, Consultant at Palms Resourcing in UK, is also going through a similar downfall in her business due to Brexit. She also downgraded her monthly plan to use fewer hours of GetFriday."GetFriday has been a great support at the time of Brexit, a time of financial uncertainty for England. GetFriday has provided the flexibility for me as a small business. We have cut back on hours for a month or so without being rigorously held to the terms of my contract notice and also provided great support on working on the company website. As ever, I can rely on GetFriday to be there for me", she said while sharing her experience of working with GetFriday during Brexit.
GetFriday had experienced this pattern of downgrading, cancellation, then upgrading, and re-signing of the clients last year, when the Australian market was in trouble. GetFriday supported its Australian business clients the same way it is supporting its Brexit affected clients.
These market conditions are cyclical and as a small business owner you need to be flexible with your workforce to effectively manage costs without compromising on the optimum number of resources required to handle a sudden spurt in your business. Having a balanced team with a combination of permanent employees and a team of virtual assistants, provide the much needed flexibility to your business. A virtual assistant team is fully capable of handling any process oriented business tasks with proper backups with the added advantage of it being fairly economical if planned well.
One more advantage associated with these virtual assistant firms is the flexibility of downgrading and cancelling the contract at any point of time. Moreover, there won't be any negative ripple effects on your business due to this immediate lay-off. We, at GetFriday, provide business support services to clients from all over the world with our closely knit team of Virtual Assistants.
With more than 10 years of experience in handling business requirements using Virtual Assistants, GetFriday is the best option for any SME looking to offshoring their non-core repetitive business processes without worrying about the availability of skilled resources due to political turbulence in their country.