The results you reap from your social media marketing depend a lot on the social platform you select. The social media sites you choose must satisfy your objectives of marketing. An astute marketer relates his social media marketing to the fundamentals of his business like branding, the value offered to customers, the target segment served etc. Before setting your foot in social media you have to reflect upon these fundamentals. There are a few questions which you must reflect upon mandatorily as you embark on your social media marketing.
What type of content is compatible for your business marketing? Is the platform selected compatible with your content type?
Is your target audience active in the social platform you have selected?
How deep are the insights of ROI available in the social platform you use?
These questions help you justify your selection of the social media platform for marketing. When you select a social media platform you must ensure that your marketing activities are harmonious to the platform features. For instance, your advertisements must appeal to the active audiences; your post timings must match the time when a majority of your target audiences on the platform are active.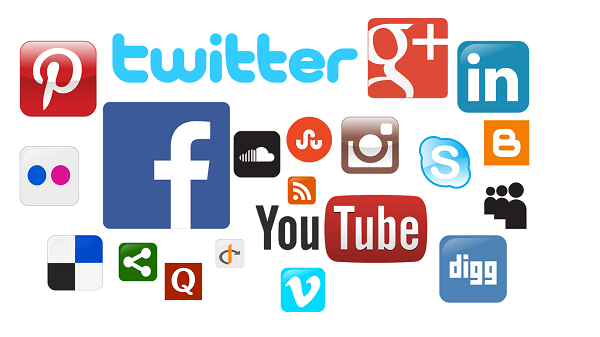 Facebook and Twitter have been two most sought after social media platforms by a majority of the marketers worldwide for more than a decade. Despite the emergence of many new social media platforms such as Instagram, tumbler, facebook and twitter have managed to retain their positions of leadership as the 'go-to' platforms for most marketers.
If you have to choose between facebook and twitter for marketing your business, it is good to find out the differences and benefits of each of these platforms. Whichever serves your business purpose, make it the focus of your social media presence. Here we take a quick look at the two giants:
| Facebook | Twitter |
| --- | --- |
| Facebook started as a social site to reconnect with your school friends. Eventually facebook has started linking its users to experts and celebs apart from old friends. | Twitter is a more formal networking site where the users express their opinions in crisp 140 characters. |
| It's still an informal social site for sharing information, personal and otherwise and creating noteworthy engagement of users. Every 1 million followers in facebook make 700 interactions while the same number of followers in twitter make 300 interactions. | Twitter is very useful for spreading the word. Twitter tweets can be retweeted and shared. So, if you have great content that is likely to be shared, Twitter is a good bet. |
| Facebook has a magnum audience of over 1.5 billion and the average age range of this crowd is 25-45. | Twitter has a smaller audience of about 4 million and mostly in the age group of below 40. |
| 60% of facebook users are female and 40% are male. | Twitter is very mobile friendly. |
| The user engagement in facebook is longer than Twitter. If you boost your facebook posts then the engagement lifespan increases even more. This is because facebook users spend more time on the site. | It is a good platform for sharing news, running contests and seeking quick response from companies. |
| Facebook indulges creativity. It allows multi-media content in the form of videos, images and graphics which is easily attracts audience. No wonder users stay intensely engaged in facebook. | Twitter gives you the option of buying Twitter cards, which helps you to gather e-mail IDs and generate leads. This, in turn, helps you to track your ROI from your Twitter campaign. |
| Facebook allows marketers the flexibility to choose from various advertising formats that are visually appealing. | Twitter is slowly bringing in flexibility to its 140 character limit. Nowadays, Twitter allows vine videos and images which have enhanced the soulfulness of tweets. |
Based on the above facts, it might be safe to say that if your business is all about fashion, food, travel, film making or the like where visual imagery is important, then Facebook is more preferable. On the other hand, if your business is into services, twitter is a better site for you. It will associate you with the right industry professionals as well as your target audience. If you are a start-up, you can use twitter to generate leads at a low cost.
Deciding upon your social marketing site needs some real-time learning. As you start with your social media activities you should make use of both twitter and facebook sites and make a note of the returns yielded by the sites. Whichever site yields you higher engagement and visibility; make it the crux of your social strategies to earn rich returns on your efforts.
GetFriday is your personal virtual assistant helping you offload your time-consuming & mundane tasks. You just don't get an assistant, but get access to an entire team with specialized skills to handle the entire spectrum of your business needs.
GetFriday (earlier YMII or YourManInIndia) is a service that was featured and used in the NYTimes best-selling productivity and lifestyle design book 'The 4-Hour-Workweek' by Timothy Ferris. Sign up now!