Are you an online grocer or retailer? Are you struggling to fulfill your deliveries during this COVID-19 crisis? Obviously with social distancing and lockdowns across the globe to prevent the spread of the virus, online buying is seeing a huge surge. Can remote assistants help?
Most online firms are finding it difficult to handle this spike, thus resulting in stock-outs, missed deliveries, poor customer support and unavailability of your service when most needed.
How can you gear up for this spike and make the most of it, while usefully serving your clients during a crisis.
There are some categories of items that are going to see a big demand, while some others that are non-essential will see a significant fall in demand at this juncture.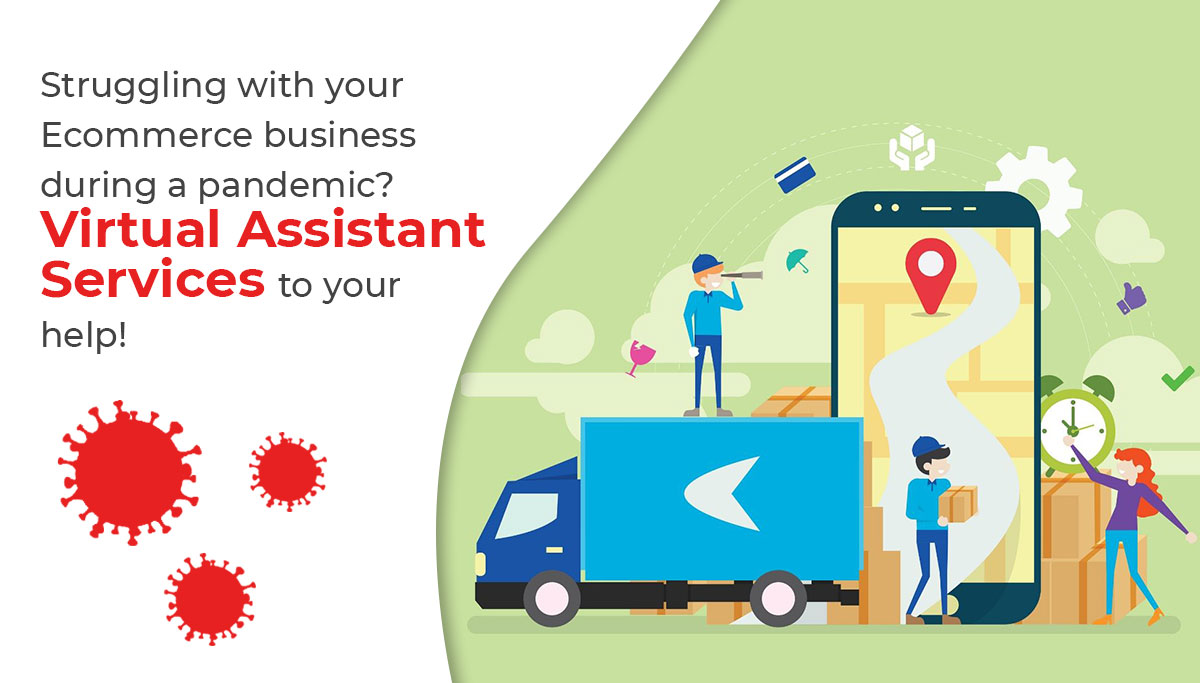 Some of the categories that are seeing this demand spike are:
Health and Safety
Food Takeaways
Groceries and Pantry
Digital streaming
Online Learning
Gaming
Toiletries
If you are in one of these categories or intend to provide products /services shortly, then you need to do a few things absolutely right in order to not only win new customers, but also to retain them for a long time.
While demand surge may happy in the above areas, it is important to also understand that abandonment rates are also spiking even in categories such as groceries, which is regarded an absolute essential.
This may be due to customers having problems with finding items on the website as people are stockpiling, thus leading to stock-outs very frequently or could be due to website performance suffering on account on unusually high traffic. There could be other reasons as well like customer support delays, deliveries being impacted due to lockdowns etc.
So what do you do to avoid falling back and spiraling down a path of poor service that could damage your business reputation? The answer is simple!
Hire a Virtual Assistant who could provide you the extra support to manage these difficult times. GetFriday can provide you with a virtual workforce that has hands-on experience in managing ecommerce operations and its various functions for many clients globally. We also have specialist Business Consultants that can analyze your problems, collaborate with you and bring workable solutions to the table, rather quickly.
Some of the things we regularly handle on behalf of ecommerce clients include:
Online Product Catalog
Image Preparation
Marketing Consultancy
Amazon Marketing Services
Lead Generation
Inventory Management
Order Processing
Drop Shipment Management
Email Management / Support
Online Chat Support
After Business Hours Support
Customer Satisfaction Survey
Testimonial & Reputation Management
Content Creator work
Video editor work
Amazon MarketPlace
Ecommerce Website Design / Optimization
WordPress / CMS / Blog Optimization
Shopify / Magento Support
Ecommerce business owners can breathe easy with our virtual assistants who are experts in managing support and can handle peak load demands quite effortlessly. They will manage your transactional activities very efficiently thus allowing you to focus on the critical things that your business needs.
Not convinced yet? Contact the GetFriday Business / Marketing Consultant for a free consultation on how to use Virtual Assistance to help your Ecommerce business survive and thrive through this crisis.