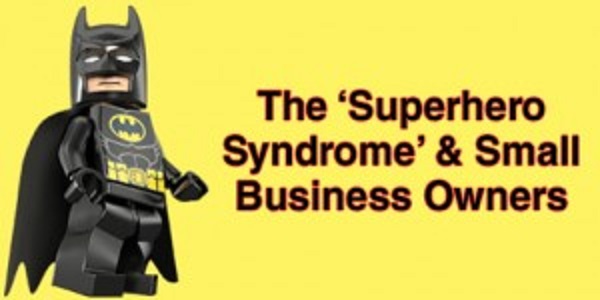 Being a superhero for your children, spouse, parents or partner is great, but the same cannot be said about your business. Sure, you may run a successful single-office agency and could be the jack of all trades for your business. But do you realize it could be detrimental if you are the master of none?
Most entrepreneurs take great pride in completing every task and jump at every small opportunity to be the only ones at the helms of their businesses. Chris Ducker, the author of 'Virtual Freedom' has coined a term for this situation and calls it the 'Superhero Syndrome', a prevalent condition wherein entrepreneurs and small business owners believe that they can handle everything on their own without having to delegate or subcontract work.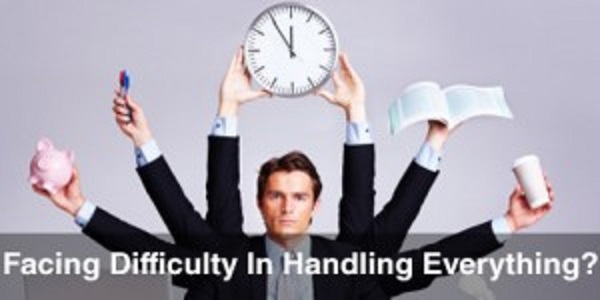 Though there is nothing wrong with handling everything yourself, it is only prudent to outsource dreary business processes to specialized Virtual Assistants at the right time. This could save you from facing a burnout in the long run, can positively impact your business and give you the opportunity to let professionals handle specialist tasks at a fraction of the cost! What's more, you have access to a large pool of skills and can outsource practically any aspect of the business you like!
So, what do you do, you ask?
What you should really be focusing on as a small business owner is to give more value to your clients, measure results, build ideas and re-strategize your business for the future.
Take a look at what you need to know about overcoming the 'Superhero Syndrome'
Repetitiveness And Systemization
In a business, you'll find that a lot of processes are repetitive and the repetition can in fact, be systemized. Consider a car service centre, for example.
When a car has been taken to a service centre, mechanics take their time to gauge the problems with the car before they get down to fixing them. However, when it comes to specialized jobs such as fixing the filters in the car or changing the cover for the seats, mechanics may not be able to handle these tasks themselves. There are specialized contractors and suppliers who provide these products and/or services.
When a filter or a seat cover needs to be changed, service centres will not waste their clients? time and their resources by learning how to change these filters internally or manufacturing leather seat covers themselves. They will instead, outsource the work to the professionals who carry out bulk supplies of these certain products outside the service centre. A final markup to the price is added, before handing your car back to you.
Ergo, the service centre is benefitting from making additional money out of a job that they are not even doing and are building a name for themselves. This is all thanks to the fabulous job done by the specialist suppliers/vendors, who helped the centre with their timely ? 'behind-the-scenes' support.
Okay, So How Does It Help My Business?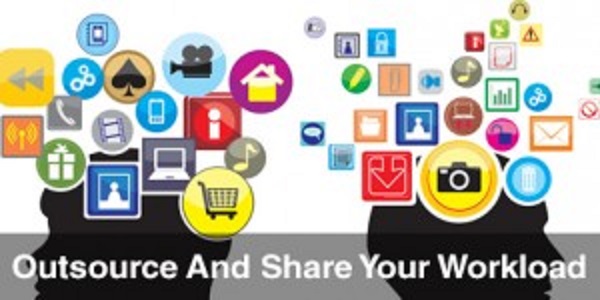 Think about a similar situation for your business. You could outsource everyday functions to a professional Virtual Assistance company like GetFriday and end up saving a lot of time and money. This will ensure that you don't work your way out of your own business and will also give you the time to re-focus on the core functions while your able team of Virtual Assistant professionals work behind the scenes and handle other aspects of your business for you.
On The Lighter Side?
It is okay to have delusions of being a superhero. But learning when to get your sidekicks (in this case, your Virtual Assistants) into the picture and sharing the load with them can help you do a better job of running the business and still give you the opportunity to govern the work being done.
Let's take the classic examples of Batman and Robin for instance. Though we know which one of the two shoulders the mantle all the way through, Robin's character was created for two very simple yet important reasons-
1.Batman needed a friend, a brother and a confidante. Someone he could talk to because a hero can very often find himself 'alone' in the humdrum of everyday life.
2.Robin, the Boy Wonder, was not just a wingman, but also a vigilante who kept Batman from making the wrong choices and was always around to 'help' Batman fight crime.
The reasons are straight forward. No matter how big a superhero you are, you will, at some point, require 'help'. Whether it is a boy in green hot-pants who comes to the rescue or a resourceful Virtual Assistant, halfway across the world from you, a helping hand is all you need to ease your work burdens and can make you and your business a better one.
Got It. What Do I Do Now?
Take control and start by making a list that contains the following three columns-
Outsourcing what you don't like to do
Outsourcing what you shouldn't be doing
Outsourcing what you can't do
Once you have written down your tasks under each column, it will become easier for you to delegate your work to your professional Virtual Assistants. Your online virtual assistants will work flexibly to understand and learn the ways of your business and probably do your work better than what you would have done!
Rest assured, your Virtual Assistants can handle pretty much all your boring business functions and do a lot more specialist tasks that you wouldn't be able to do yourself i.e. handling all your web page requirements, writing blogs, graphic designing, specialized SEO services, email management, accounting and so much more!
Be a real superhero by outsourcing unimportant functions in your business and take out more time to do high-value work, build networks or make time for the family. This will help you focus better on doing the things you love, can do and should do!