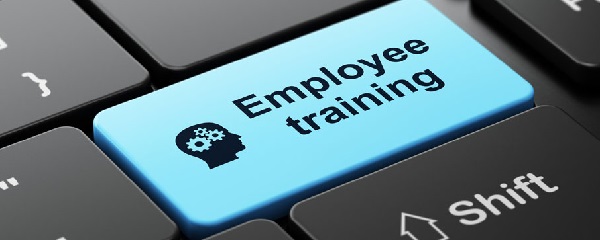 "In essence, learning and development is at the core of what high impact performing organizations do" – Todd Tauber
The importance of learning and development courses or sessions in corporates around the world is no moot point. Learning and development sessions are conducted to make a job more interesting and offer varied, learning experiences to the employees involved. The benefits of having well-trained employees are obvious for service companies like GetFriday that engage directly with customers.
As a client, when you are in direct contact with a Virtual Assistance company like GetFriday and you are entrusting tasks or personal information to a Virtual Assistant whom you have never interacted with; it takes a lot of courage and a great degree of trust. But it isn't wrong to ponder over whether outsourcing work to Virtual Assistants in the right thing to do, whether the organization is even taking your job seriously, or is even real in the first place. It is for this very reason that GetFriday holds regular learning and development programs and training sessions for its employees. This ensures that the teams at GetFriday stay committed to their jobs, whilst taking on bigger challenges and regularly updating themselves on new software and tools to maintain the quality and the flow of work given by you.
How It Helps You !!
The training sessions at GetFriday have gone a long way in ensuring that the business and the clients have benefitted from its application. Here's how –
With the skill-pooling effort at GetFriday, the tasks that your Virtual Assistant will be handling can be completed within half the time. Training the employee will not only result in better quality work but will also lead to better understanding of the software, simplification of complicated processes and quicker execution of the tasks, with lesser doubts from the Virtual Assistants' end.
The GetFriday model works in such a manner wherein a client is allotted only a single point of contact (SPOC), who is the virtual assistant. The model does not allow for the client to be in touch with multiple people at the same time. This would only result in confusions and errors in the execution of tasks.
Thus, as single point of contacts, the virtual assistants have to be ready to deal with and handle all kinds of tools and software swiftly, should the client require it. If in the event, a client deals with a virtual assistant who is not very adept with certain tools or even have the basic, soft-skills, the results could be disastrous. Either the quality of the work will suffer or too much time would have been wasted in trying to figure out how to go about executing the task with a given tool/software. With training and learning and development programs in place, this issue is avoided right at the start. A lot of time is saved and your jacks-of-all Virtual Assistants would be ready to take on any task that you outsource to them, in a jiffy!
What We Do Differently
Unlike regular corporate training programs, GetFriday boasts of a new and engaging, skilled-pooling effort wherein employees, who are adept at various software and tools such as Mail Chimp, Microsoft Excel, Asana, Trello, Hootsuite, Salesforce, Infusion Soft etc, are brought together to hold training sessions (weekly and bi-weekly) for the benefit of the other employees. All these tools are in constant use by Virtual Assistants who interact with clients on a daily basis and need to deal with the accounting processes of clients, handle CRMs, generate reports, handle financial transactions, bank accounts and send out bulk emails. These learning and development meetings are held at the respective, training rooms in the GetFriday office and the duration of these sessions vary between 1-2 hours, depending on the subject and the general mood of the employees for the day.
Unlike other corporates, GetFriday prides itself in being one of the few companies in India that stresses on a dynamic, learning culture for its employees. What this effectively does is, it reduces the experience gap between employees, builds more awareness about new software and tools that can reduce operation costs and make business processes smoother and is also instrumental in engaging employees' thought processes, while boosting their morale and helping them grow more confident.
During these training sessions, whether for sales CRMs, or social media management systems, the employees are trained in classroom-like environments except that the sessions are extremely interactive right from the get-go. Employees are encouraged to pool their ideas, indulge in group discussions and voice their thoughts or experiences with the particular tool or software they are being trained on and discuss on what they can do to make the process a seamless one when dealing with clients.
Learning and development programs at GetFriday hold a candle to the rest of the training sessions that other corporates incorporate. This is because; the training sessions here focus on honing multiple skill-sets, while also providing holistic development to every Virtual Assistant. Be it the development of soft skills such as communication skills with clients and writing e-mails or specific skill-sets to handle different tools, GetFriday has built a conducive environment for its employees to grow and learn in, which also comes with immense benefits in terms of how your work is being handled and the quality of your tasks.

We will keep updating you about the latest happenings of GetFriday. For further updates on more such activities at GetFriday and what we do to constantly help serve you better, stay tuned!
GetFriday (earlier YMII or YourManInIndia) is a service that was featured and used in the NYTimes best-selling productivity and lifestyle design book 'The 4-Hour-Workweek' by Timothy Ferris. Sign up now!